Happy Fourth, everyone! Sorry for the glare on the glass--I stitched this some years ago (it's a Shepherd's Bush design) back before I knew about museum glass. I don't normally mat things, but this piece was so small I did.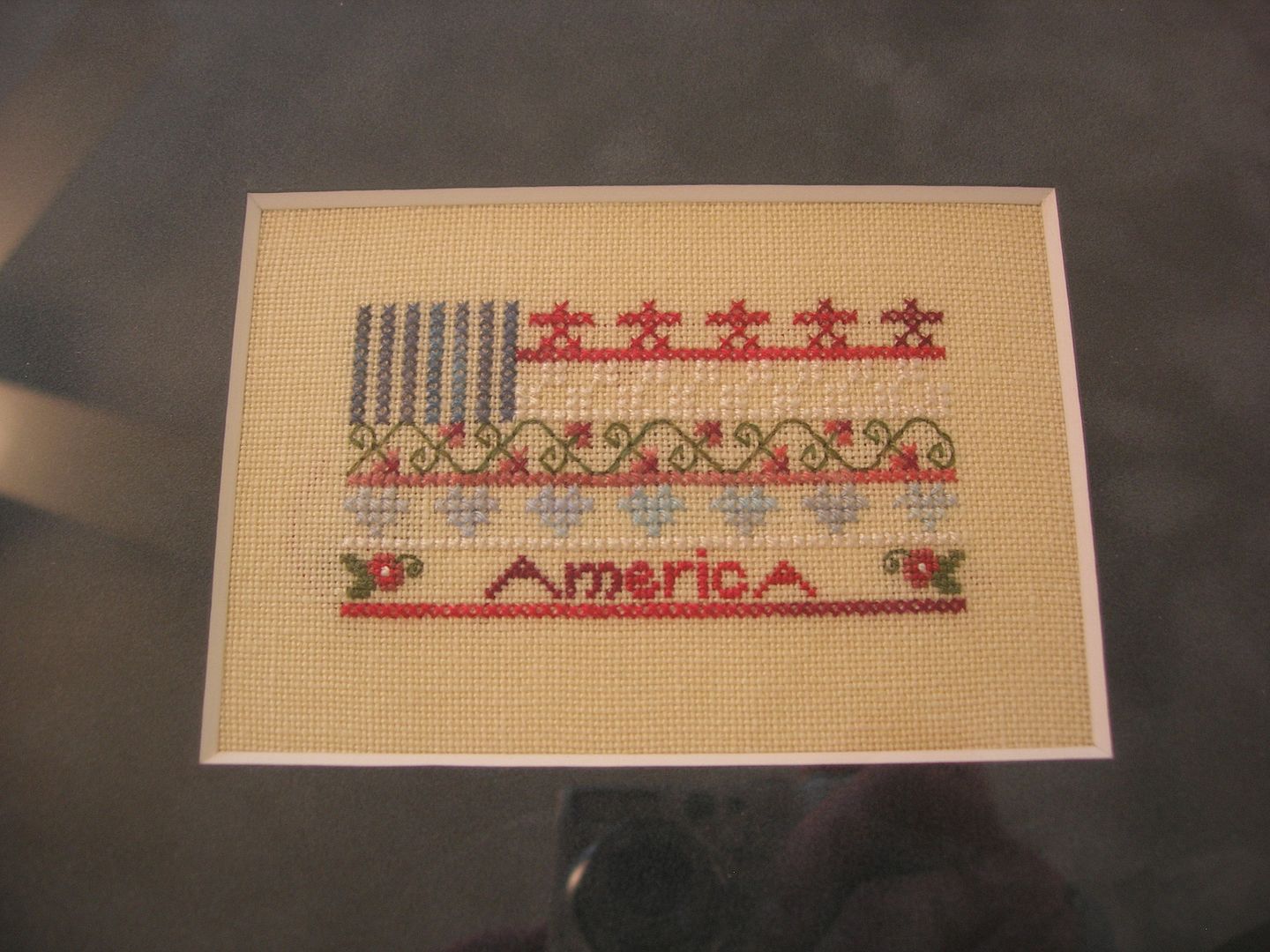 We had a pool party at my house today. When I got up this morning I went downstairs to feed and clean the rabbits and discovered a large pool of water on the utility room floor. My house had asked me the other day: "Hey, have I messed with you lately?" and I said, no, I didn't think so. The house didn't say anything, just hummed a bit. So we had a crimp in a pipe with some solder on it let go and there was a tiny fountain in the air that formed a puddle pretty quickly. Have I mentioned that our plumber charges $200 just to say hello on an emergency call on holidays? That's in addition to the actual repair. Sigh. In my next life I'll be a plumber or an electrician or an hvac repair person instead of a super model.
Anyway, it's been nuts at work, so I haven't had much time to post lately, although I do stitch into the wee hours. Here's what I've been working on lately: "Peaceful Paradise," by Midsummer Night Designs.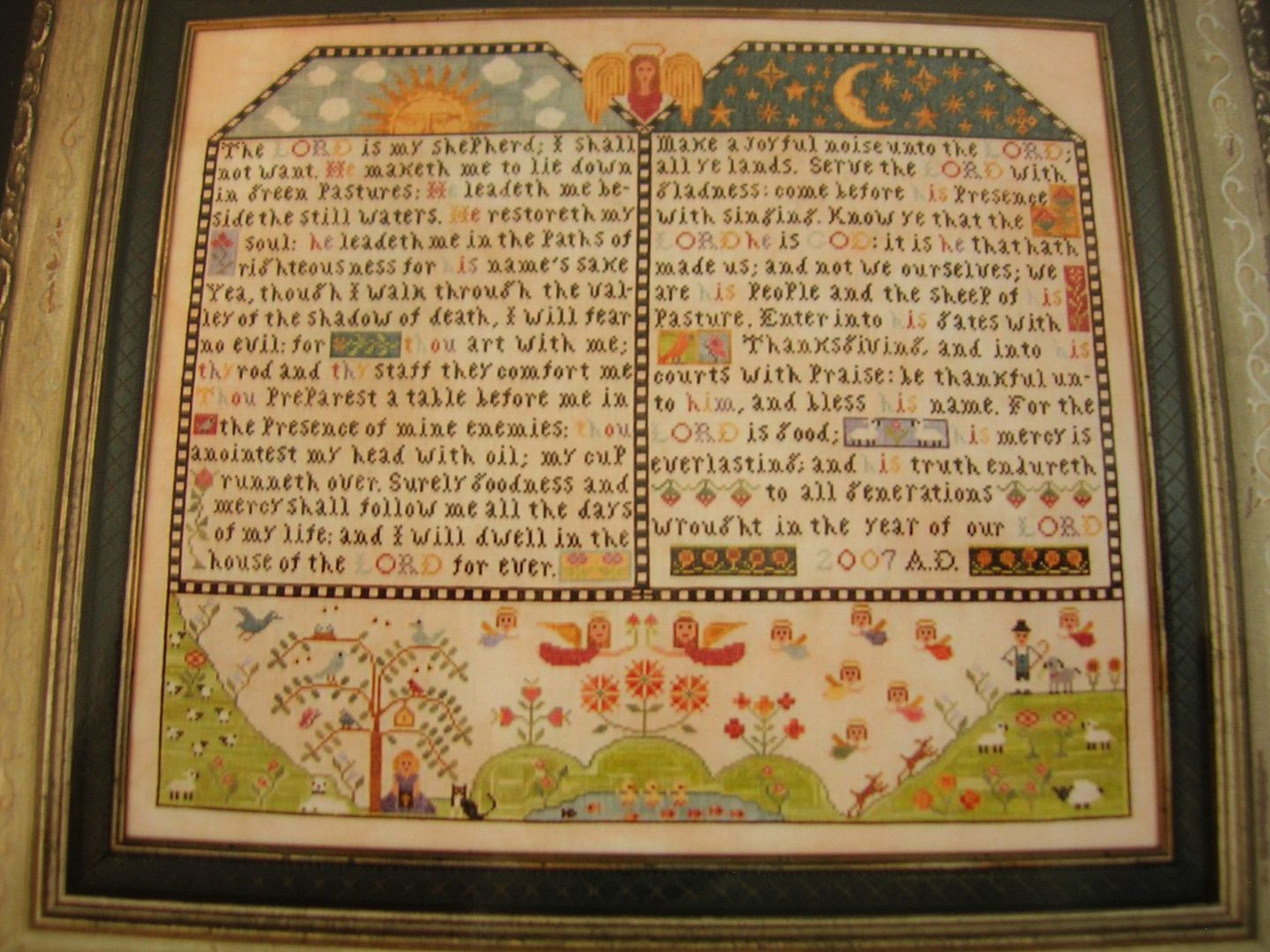 I really like stitching on this except for one thing: the shreddy cotton overdyed threads. I had a crazy moment when I considered scrapping the project and restarting with Belle Soie, but I couldn't bear either to pull out all those threads and so keep the fabric or ditch the wonderful piece of Lakeside I'm stitching on. I started this around 2008, and Lakeside, although I love it still, was much richer and smoother then. There are more slubs now, and it's a little more coarse.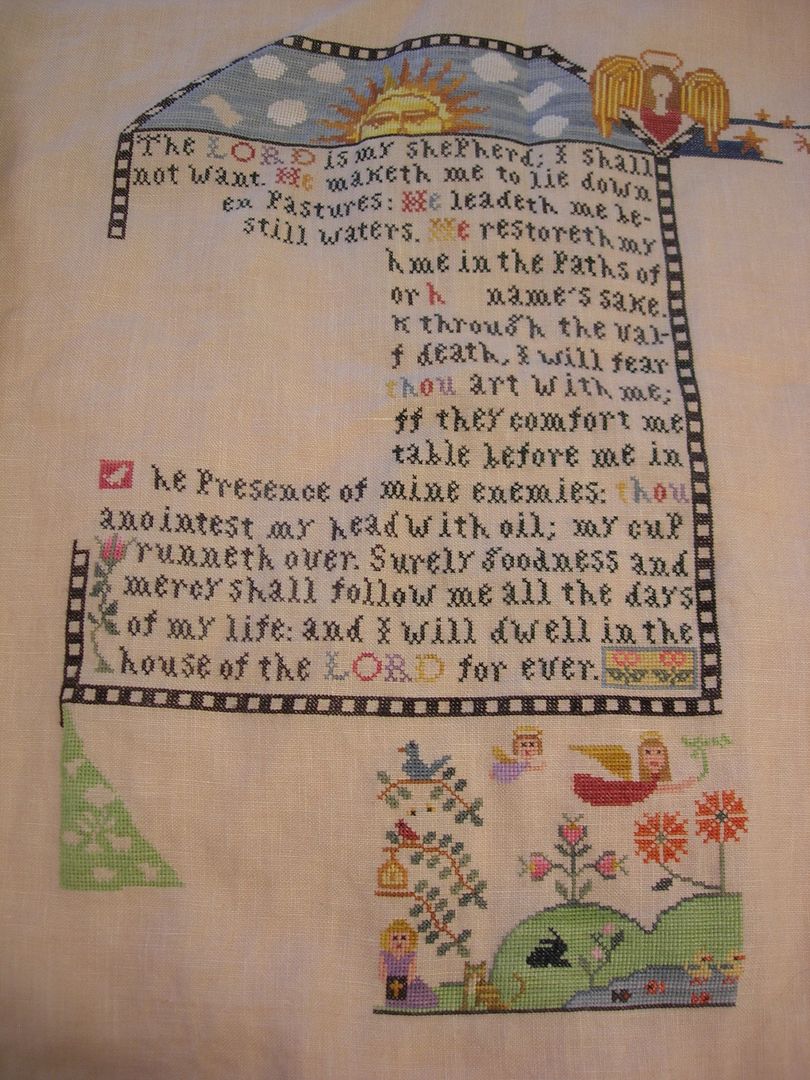 I changed the color of the cat here, to memorialize my cat, Martha, who had died shortly before I started this. And the black rabbit is not charted on the design at all, but memorializes my first bunny, The Bunnyman.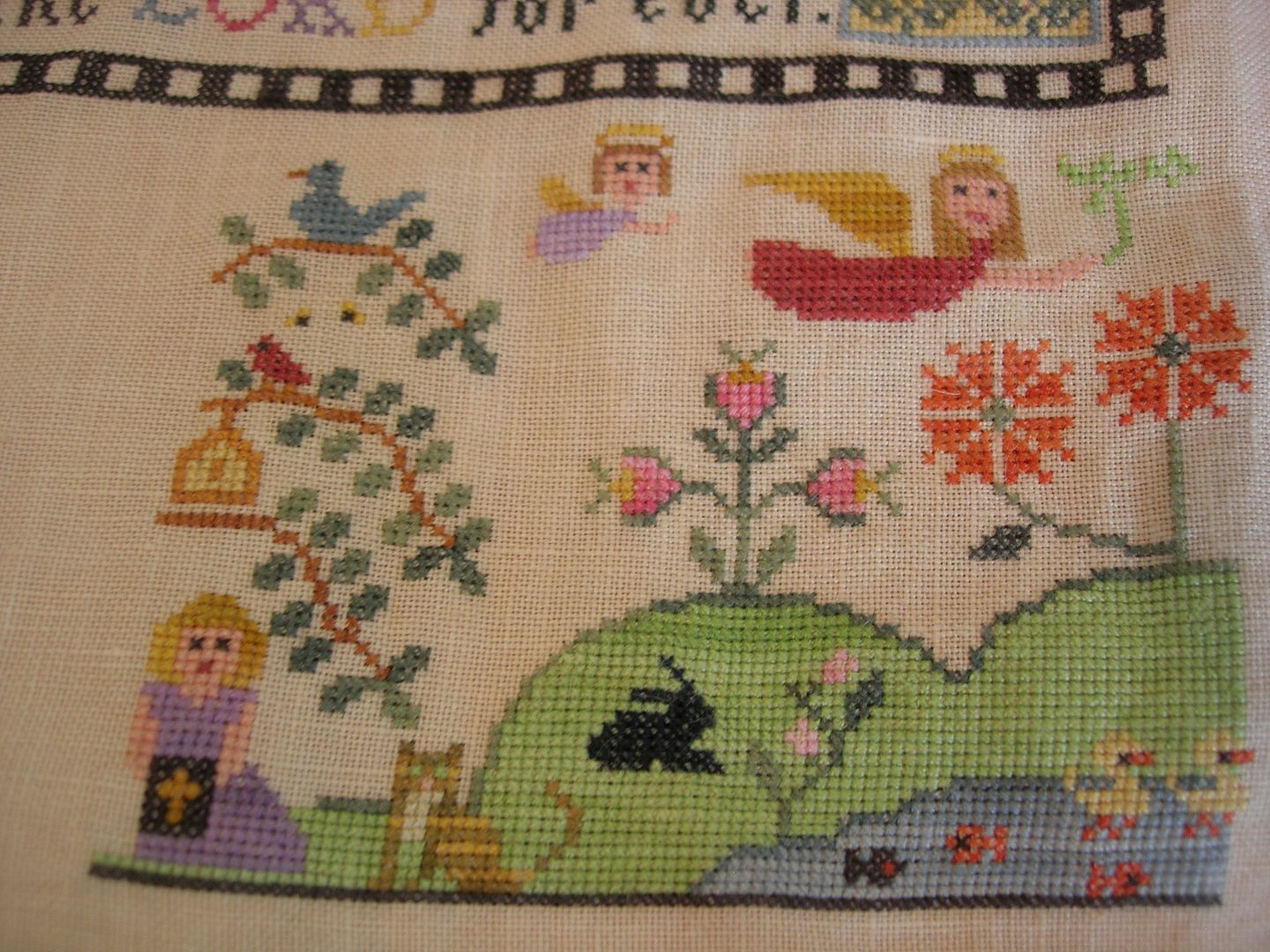 I especially like the top of the tablets, showing night and day--the sun, moon, stars and clouds.
And of course, I'm still working on Agnes. What a pleasure she is to stitch, but I got a bit bored with strawberries, vines and blue alphabet letters.
Pink says "Happy Fourth of July!"